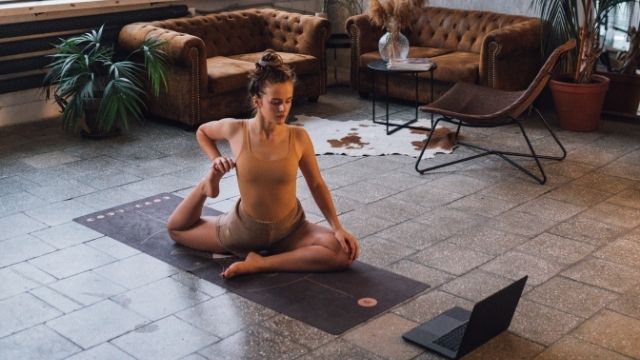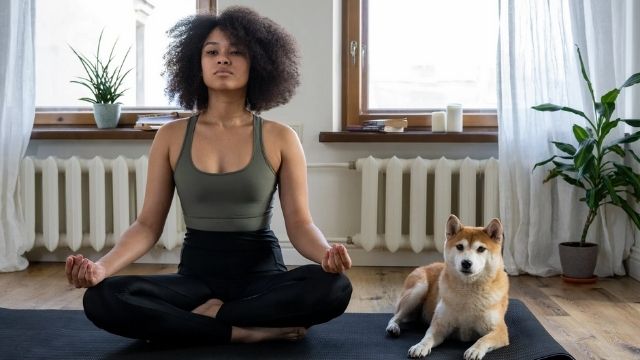 Whether you're an avid yogi or a total beginner on the yoga mat, the COVID-19 pandemic may have put a stop to practicing at your local studio. If you're still not ready to return to your studio, you may be wondering how you can stay committed to yoga at home. If you're confused about how to start a consistent home yoga practice, manage your anxiety, or stay healthy throughout the COVID-19 recovery, these resources will answer all of your pressing questions!
Q1. What kind of equipment and resources do I need to practice yoga at home?
 A1. After picking up a mat, blocks, and other essential props, you can try digital classes or follow along with these helpful yoga sequence guides!
Go-To Props for Home Yoga Practice
10-Minute Yoga Sequence for Core Strength
Yoga Poses for a Relaxing Evening Practice
Q2. Which strategies can I use to address my anxiety and enhance my yoga practice?
 A2. Anxiety has been a universal experience during this pandemic. By meditating, journaling, and relieving stress at work, you can get your stress levels under control.
10 Easy Meditation Tips for Beginners
5 Creative Journaling Techniques to Improve Your Mental Health
How to Start Virtual Therapy
Learn How Entrepreneurs Can Reduce Stress
Q3. What other healthy habits should I focus on to support my yoga practice and overall well-being?
 A3. From taking steps to boost your quality of sleep to stocking up on immunity supplements, these lifestyle choices will help you improve your yoga skills and stay healthy!
Twelve Simple Tips to Improve Your Sleep
10 Healthy Ways to Increase Your Fluid Intake
The Best Meal Delivery Services Near Me
Supplements That Support Immunity Against Respiratory Infections
If you miss your yoga studio, your instructors, and your usual classmates, it can be hard to keep your spirits up while you practice solo. But if you make it a point to stick with your practice at home, you'll quickly start feeling healthier and happier! With these resources, you'll be able to work on new poses, address lingering anxiety, and focus on your health from a holistic perspective.  Don't underestimate the value of yoga in our life.
Photo via Pexels
You Might Like...