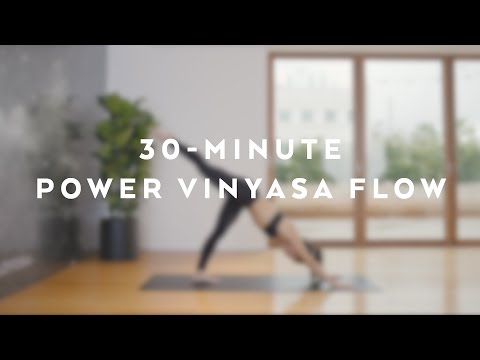 Practice more classes free for 14 days at https://alomov.es/free-trial  
Heat up your yoga practice with this 30-minute Energizing Power Vinyasa flow, which focuses on engaging the core and opening up the hips and front body. Briohny Smyth will guide you through this all-levels sequenced flow targeted at improving stamina, strength, and flexibility, while synchronizing breath with movement.
Shop her look:
Goddess Bra: https://www.aloyoga.com/w9044r-goddess-bra
Moto Legging: https://www.aloy
You Might Like...